The Girls
Tracy (Twin Sister/Main of Honor)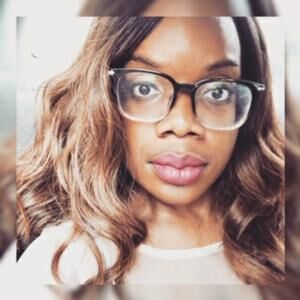 Well, I met Sally at the womb, where we bonded for about 9 months before we made our debut in the world lol. My advice to Sally & Michael: Don't let everyone in your marriage, keep arising issues private -- if you all are having any problems, let you both fixed the certain problems among yourselves. There is nothing wrong with small advice, but don't broadcast every issue that you both may have to just anyone. Because the people that you tell your marital issues to can feel like they can intervene whenever they please. It is the marriage union between the two of you, not THEIR marriage!
Lyza (Maid of Honor)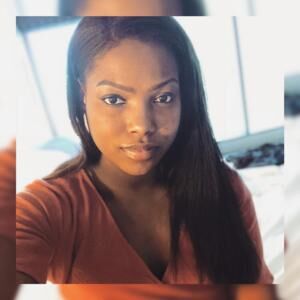 Sally and I met in middle school (7th grade). I can't remember which class exactly but we hit it off and have been inseparable ever since. As long as I can remember Sally has always been there. Through the good times and the dark times, she's always been someone I could call on. She is more than a friend, she is a sister to me. We've laughed together, cried together, argued with each other and made up. I love her dearly and I look forward to see her grow as a wife and eventually a mother. Marriage advice: Keep God in the center of your marriage. Always rely on him to provide you strength and guidance.
Vanessa (Bridesmaid)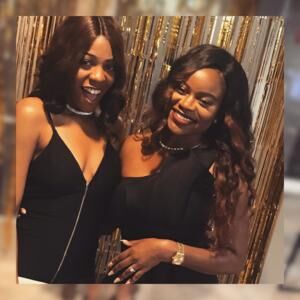 I am so happy to have Sally as a big sister a role model and a bestfriend. Can't remember when me and Sally met because I was a baby. But I do remember growing up, we will all come together as a family, playing, laughing, and talking for hours! It was never a dull moment with me and Sally. She is such a genuine person, she is very intelligent and caring, she looks out for her family and friends a lot and that's why I know she will be an amazing wife and mother! Sally, I wish you and Michael and very fulfilling marriage life. I pray for nothing but happiness for you two, I love you both and God bless.
Chenna (Bridesmaid)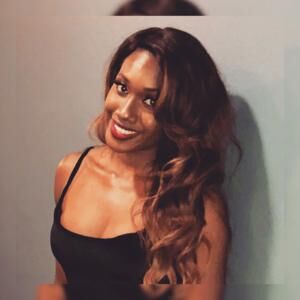 Sally aka my Chocolate Bae and I met eons ago at the amazing University of Houston! Honestly, I do not remember how I met Sally specifically, but I do know that we connected almost instantly! I recall memories of meeting up with Sally at different events, hanging out in my dorm, or walking around campus doing random things all the time. Sally and I share so many memories and so many not to mention college nights that definitely set the bar when it came to the turn up! I will not embarrass Sally with the stories or crazy dance moves she invented, buuut...if you ever want to know just hit me up! jkjkjk! Sally is so fun, energetic, supportive, lively, protective, loving and just an amazing friend to have. I always tease her that she would be the godmother to whatever child I have, but in all seriousness she is just that special to me that she would be! I pray over her union to her amazing husband to be Mr. Micheal Mbah aka Sally's other half, and I wish many blessings upon you guys! If I had any advice to share, I would say communicate, communicate, communicate. I know it seems so simple, but seriously always keep your partner informed no matter how small, or how difficult the conversation will be, just communicate to your best ability!
Chisom (Bridesmaid)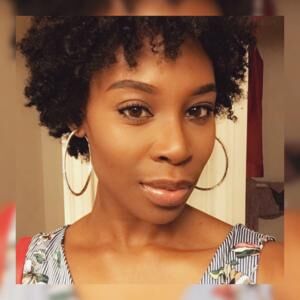 The first time I met Sally was during Organization Day my first year of pharmacy school. I could tell from the popping Ruby Woo and fleeked nails that we would click. Initially, I saw her as a role model and someone to look up to. As time went on, our friendship grew stronger and closer. I don't have a sister, but if there's anyone that comes close, it's Sally. She is one of the most genuine people I've ever met and I'm so happy for her and Michael. My advice for the newlyweds is simple: continue to love each other unconditionally and keep God at the center of your marriage. Love you guys and congratulations!
Crystal (Bridesmaid)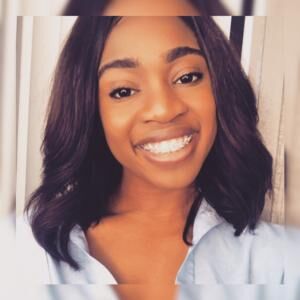 Sally and I have known each other from childhood as one of the few Nigerians on the North Side of Houston. She was always the one in the group who loved to keep up her appearance and have a good time. As we grew up, one thing I noticed the most about her was her level of work ethic. Despite if there were a party or event, she would always have her priorities in order and we can currently see the result in her hard work. Seeing her with Michael for the first time showed a different type of happiness I didn't see with her previous relationships. His energy was so great, it was always a pleasure to be around him no matter who was in the room. If I were to give any advice, I'd say continue to keep that smile on one another's faces because although I haven't personally experienced it, the journey through marriage is a difficult one. Always be sure to keep that communication open and honest, work as a team and keep God in the center! I can see amazing things happening for you both!
Yaa (Bridesmaid)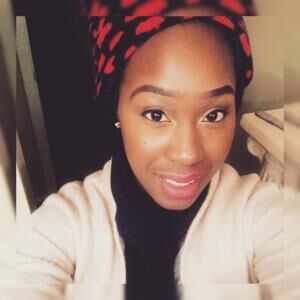 Sally Sal and I go wayyyy back! She and I initially met in grade school but grew closer over the years. High school is what truly brought us together through mutual friends that we both shared. We have always been inseparable, not even moving out of state over 1,000 miles away has changed that and anytime we link up, it's like we never missed a beat. ♥️ Wedding Advice: Never forget to say I love you before you part, don't be afraid to give your heart and never go to sleep mad at each other.
Tearua (Bridesmaid)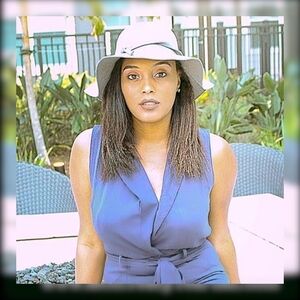 How did I meet Sally? Honestly, I have thought about it for days. I don't remember but I know life has never been the same since. I'm going to take a guess and say in 2013, Moyo probably introduced us saying "This my bestfriend Sally". I knew Sally as his bestfriend who drove from the Northside to pick him up. I quickly realized why; not only is Sally super smart and level headed, but she's a rider and one of the only people I truly trust. The friendship came instantly, nothing was forced about it. Quickly, she went from being Moyo's bestfriend to our bestfriend -- we sharing her for life. The friend who became more like family. Sally and Michael: I glanced on Facebook and saw her in a relationship with Michael. Instantly texting Sally, she said I'd meet him at an upcoming kickback. Boom, I'm ready with my list of integrating questions and in walks Michael, very reserved but very in love from how he looked at Sally, so instantly my guard came down. As the night progressed, I began to see Michael was not only quiet, but a full comedian. Him and Sally together is like watching those 90's feel good comedy love movies. They bring out the best in one another. I have heard Sally laugh every time her and Michael are in the same room. They are without a doubt, were uniquely made for one another. I see this union as forever, not for just only a wedding, a wedding is simply one day; what happens after is truly what matters. As long as the laughter is coming, I know these two will be more than okay.
Kat (Bridesmaid)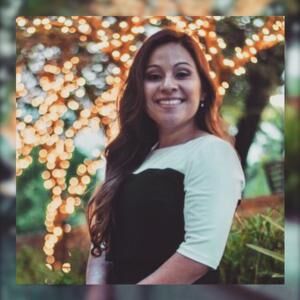 I met Sally during our first year in pharmacy school. We were strangers sitting next to each other in class. Then we were strangers pledging to be a part of Kappa Psi. In an instant, stranger status transitioned to friend status as soon as we held conversations and I realized she was a kind hearted and trust worthy person. One piece of advice I give to Sally and Mike is: do not ever go to bed upset. Resolve your issues. Communication is key. Peace of mind Peace of heart.
Quynh (Bridesmaid)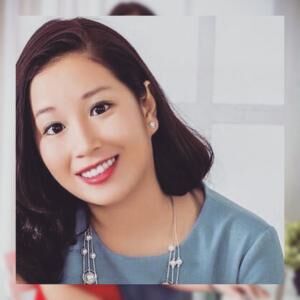 Sally successfully recruited me with her "chocolate shine" during a membership recruitment for an undergrad student organization. Little did she know, our fade started there. Long story short, we got admitted to the same pharmacy program and automatically became best friends. Marriage advice: "When you go to bed at night, it doesn't matter how angry or sad you are, always touch toes. It's a little reminder that I am here and I love you no matter what."
Stephanie (Bridesmaid)
I met Sally through my older brother, Michael, who at the time introduced her to me as his girlfriend. I'm happy to say that Sally is/will be my first sister-in-law. The one relationship advice I would offer the couple is to always keep God in the center of their relationship. Never forget to pray during the good times and the bad!
Chelsea (Bridesmaid)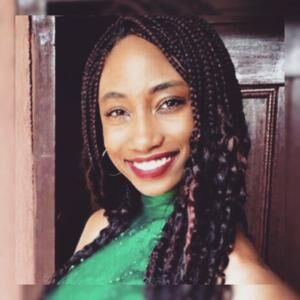 I finally got to meet my lovely sister-in-law at her graduation ceremony right after obnoxiously cheering for her on the Jumbotron. She was the first and last girl my brother ever introduced me to. My advice for the newlyweds is to be selfless!
The Guys
Brian (Only Bro/Best man)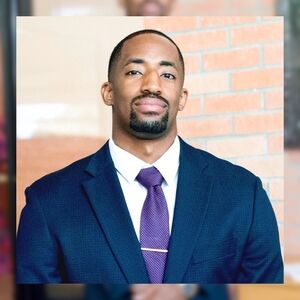 Junior, is my older, and only, brother, therefore we were pretty much forced to meet each other. We shared a room together, since kids, up until he moved out for college. Now, we run the streets of H-town together. In medical school, I was taking care of a 93-year-old couple. They had been married for 74 years, and they appeared to be happier than any couple that I had ever met in my life. When I asked them for advice to a happy marriage, they told me the following five things, which I have never forgotten: 1. "Never go to bed angry at your spouse, even if that means admitting that you were wrong (despite actually being right)." 2. "Never go against what the other spouse tells the child." 3. "Be transparent about finances, and always verify with your partner, your utilization of the money that you all share." 4. "If you are debating whether to do something individually vs together, always do it together." 5. "Remember that every relationship appears better from the outside, looking in. Don't be afraid to have healthy arguments, and don't be afraid to seek help."
Ryan (Groomsman)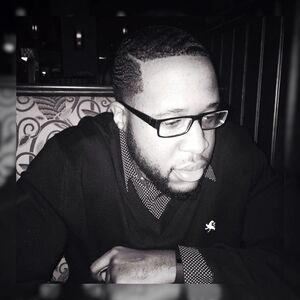 I've known Sonny for almost 10 years now since we met in school and he has not changed since year one!! That isn't a knock on him though. He is a genuinely good and authentic human. What's great about Mike is that what you see is what you get each and every day. He will always be himself no matter what you think and I love him for that. He is one of my most loyal friends and brother. When he told me about Ifeoma and once I met her she was completely different than his past "relationships" and I immediately knew it was going to be a relationship that would last forever. They balance each other out so well and that's the key to a long lasting marriage. I'm very happy for you both and can't wait to celebrate with you. My advice to you in your marriage Mike: Actively listen twice as much as you speak and you'll be fine. Congratulations!!!
Esmail (Groomsman)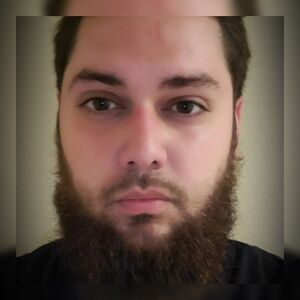 I met Mike second year of pharmacy school at a random turn up. Dude was and is super goofy but cool to hang around. My best advice for your marriage is don't expect anything from one another just keep surprising each other. Don't forget who tried to link you and Sally first!
Adam (Groomsman)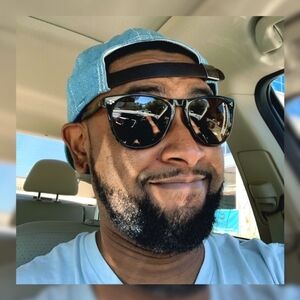 Met Mike P1 year and instantly became good friends. We both were fine for whatever and we both made sure to make school fun, but also look out for each other and made sure stuff got done. Always come to each other for advice and over the years we became like brothers. Always stay committed to your relationship, no matter what, nothing should come before the two of you. Things may get tough, but never forget why you fell in love in the first place. Ever since Mike met Sally, we all knew she was the one for him. And I'm happy to see his dreams become true, and honored to be apart of the biggest day of you guys life
Mohamad (Groomsman)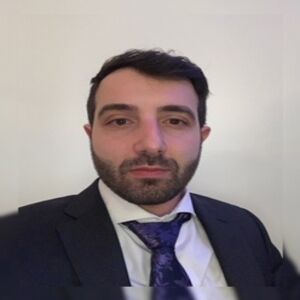 When I first met Mike, aka Sonny, it was in the back of Grey Hall during our summer orientation of our freshman year of pharmacy school. Nobody likes to admit this, but everyone judges books by their cover. Mike's cover? A Steph Curry fanboy. He always wore sweats and basketball shoes to class but I knew when the clock hit, 0 his shot would brick. During this time, we had countless professors, alumni, and the like, repeat phrases such as "you'd form friendships for life during your formative years in pharmacy school." Honestly, I thought that was the corniest type of thing one could hear. Friends for life? Like an episode of Saved by the Bell. Now, 7 years later, Mike, along with a few others from class is one of my closest friends. Looking back we've traveled many locations on vacation, some we actually remember. Damn it, I hate to say it, but those cornballs from summer orientation were right.
I wish you all the best in your marriage and future endeavors my guy. I really do. One love.
Bryan (Groomsman)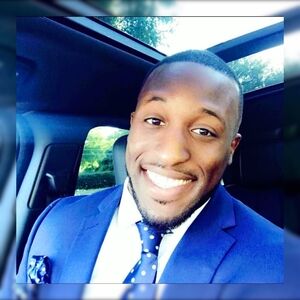 Congratulations to Mike and Sally! My fiancé Chenna surrounds herself with amazing people. One of them just so happens to be Sally Ifeoma. While out one weekend in Houston, I got the opportunity to meet Mike through Chenna and Sally at a Sunday brunch a few years ago. The day we met, we clicked in a professional and down to earth way and have always kept in contact! Mike has always been a supportive friend and stand up guy. Because of that, he is also my groomsmen too! I am honored to be a groomsmen and look forward to being apart of this special moment with King Mike and Queen Sally!
Onyeka (Groomsman)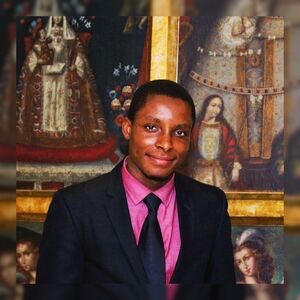 I met some random dude during summer academy. He was on the cusp of weird and funny, but he told me he was igbo and the rest was history. He is still always walking on that cusp of weird and funny, but I have to say he usually comes out on the right side of the line. If I had any marriage advice...keep her guessing. When she thinks she got you figured out, change the game and become a new man. Always elevate your self so she can never say she getting bored. When she thinks you bout to set her down after sweeping her off her feet, trip her up and catch her as she falls for you. Play your cards close to your chest and don't let the wrong people tell you how to deal your deck. Always remember its cold in December hot in September, but the cycles never ending. So enjoy the beginning plan for the ending and in between always pay attention, always listen, don't live in resentment, live in the present, as it's gifted.
Jesse (Groomsman)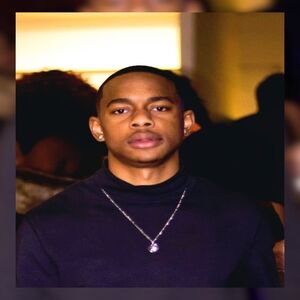 Michael, I actually knew you before I met you. Although it was unintentional but somehow one day when I was lurking through my sister's room (as usual) I found a paper where one of Sally's goals was to unite and become one with you. Even though I didn't know you personally at that time I knew you were a stand up guy because my sister isn't crazy enough to say that without whole heartily meaning it. My advice for you is to always let your intentions be known and never misinterpreted. Remember that problems are inevitable; in fact some problems are good. It is what you do once you meet those problems that matters. Consistency is the key to longevity.
Brian E (Groomsman)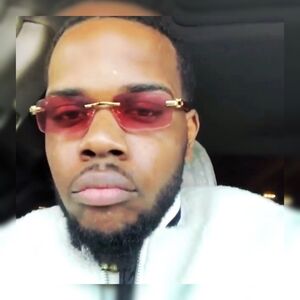 Michael, the best advice I could give would not be so simple, but to break Sally down to you. You see, Sally has had the thinking of a grown woman for as long as I can remember, since in her teens. She would be head strong and goal-oriented, and even harp on me and Jesse to reach feats up to or greater than hers . And for a wonderful woman like my sister on your side, she must have seen something great that no other former man in life had. Contrary to the big facade she puts on in public, she is fragile, but I respect her decision, so I know when she is down and out, you'll be able to catch her and bring her back to life. I plan to see what y'all accomplish together in the future years to come and wish y'all the best!
Mark (Groomsman)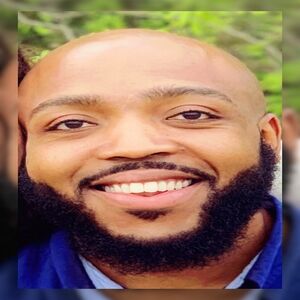 Mike and I go back to the genesis of our doctoral journeys in a small town in central Arkansas. While first impressions had Mike assuming that I only read books and solved math problems all day everyday lol, we quickly became friends. While our pharmacy school treks have taken us down different paths, the bond we formed along the way involving ''Google stares'', incessant laughter and countless turn ups…and with the addition of Sally who is the epitome of a perfect match for Mike in every way, I am honored to be part of their eternal turnup!…err holy matrimony. My advise to you is choose to love each other, even in those moments when you struggle to like each other.
Justin (Groomsman)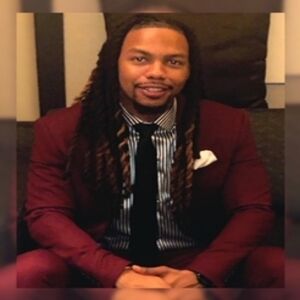 Mike was one of the first people I met in pharmacy school. If I remember correctly it was during summer academy. He told me he was from Dallas and I told him I was from Arkansas. We were both from the south and didn't know each other in the whole class. This dude lied about his age acting like he was old. I think I found out about his real age the second year of pharmacy school. One thing about Mike he is a jokester. You never know when he's serious or not. Lol. DON'T CHANGE! STAY THE SAME WAY! I've witnessed the birth of Mike and Sally's relationship. Sally even said she doesn't date light skin guys. So clearly Mike is doing something right. Mike is genuinely a good dude with a pure heart and will do anything to keep peace in the relationship.
Albert (Groomsman)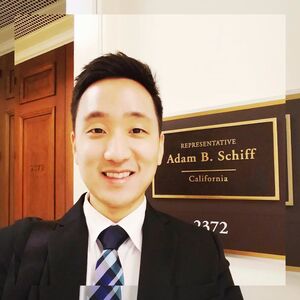 Michael and I go back a long way to our freshman days at North Hills. It was not until our reunion in Houston, however, after a much-needed reprieve from soul-searching, that I developed a close kinship with the man I am now proud to call my brother. I would not have had it any other way and would not have wanted to explore all that life has to offer – both the good times and the bad – with anyone else. We were relentless in our pursuit of a better future, for both ourselves and our families, and have now found our way onto the path we were always destined to walk.
Through all our years and adventures together, what I have learned with and through Michael is this: remain confident throughout even the most difficult of endeavors, for the journey irrespective of the outcome is what matters most; always maintain humility and be prepared to learn from anyone, particularly those closest to you; and, lastly, seek value in relationships and the intangible, not monetary gain, for these rewards will last a lifetime.
Michael, my brother, your positivity is unparalleled. Your ability to laugh even through the toughest of times can teach us all a lesson. I'm proud of all you've achieved and the man you've become.
Memorable relationships are those built upon solid pillars of trust and communication. Trust that your wife is acting in your best interest and that of your family. Communicate your true intentions, always, and don't be afraid to disclose even your deepest insecurities. Life is oft unpredictable and will present with many ups and downs in the coming years. But with these two principles in mind driving your relationship, you'll make the perfect team to handle anything.