How We Met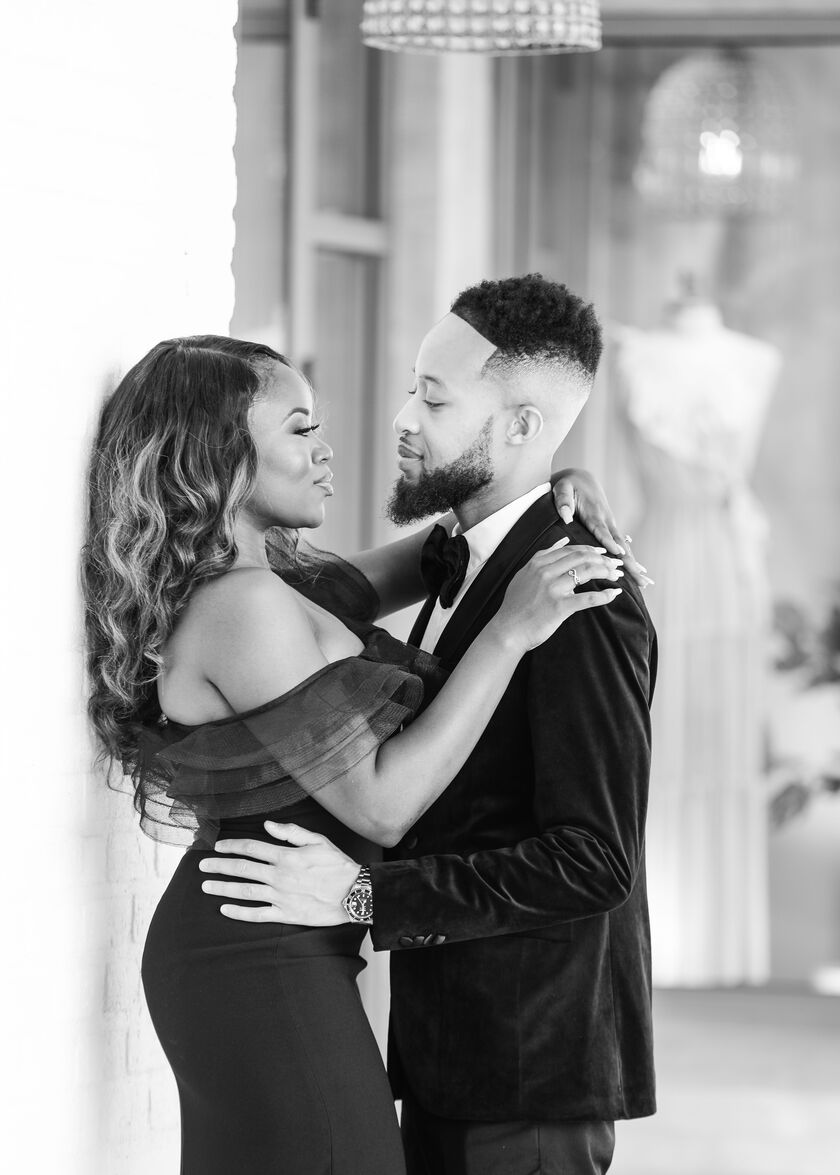 In 2013, we attended the same pharmacy school in Houston, Texas. We usually saw each other in passing, only exchanging a friendly greeting here and there. However, we had a mutual friend -- whom in hindsight, would be the connecting factor to our relationship. Fast forward to two years later, both freshly out of a relationship, attended a pharmacy conference in New Orleans. At this conference, we both admitted that an attraction to one another existed, coupled with our mutual friend encouraging our efforts to establish a relationship. The rest was history after we returned back to Houston, and 2 ½ years later, we got engaged in Thailand...
The Proposal
Her Version
What started out as a group of 4 friends on an international trip, turned out to be a romantic proposal mission on August 15, 2018...
It was officially our second night in Bangkok, Thailand with our two other friends, Kathy and Justin, and we all planned to have a nice dinner at this infamous and gorgeous restaurant , Vertigo Too, before heading to Phuket in the morning. Michael specifically wanted to go to this restaurant because it had a rooftop bar on the 60th floor. So, everyone was getting dressed, looking nice in their black tie attire and whatnot, however, I noticed Michael kept pacing back and forth. I figured he was just making sure that we were on time so we would not miss our reservation (he's very time conscious, compared to me, haha). Then as the reservation time approached, we hear thunder and it began to rain, which is when Michael grew upset! I assured him it was okay and that we can just sit inside the restaurant for dinner -- he did not want to hear that. He had optimistically hoped that the rain would eventually subside so he pushed the reservation a half hour back -- that did not help. After some time, I grew anxious and hungry so I urged him to allow us to go to dinner. Finally, he complied and off we went. At dinner, I was surprised to see one of his close friends, Esmail, his girlfriend Amina, as well as his sister join us for dinner. Now there's a table of 7 -- the more the merrier, I thought. So after first round of cocktails and appetizers, I noticed the already dim lights in the restaurant get dimmer, and there's soft live music playing in the background, really setting the tone. Then the waiter, who was actually the owner, handed me a dozen of roses, followed by lights focusing on me. I was thinking "aww how sweet", being that our 'monthly anniversary' was just yesterday, the 14th. (Not knowing that wasn't the end of the surprise, brings a smile to my face as I now reflect again on the moment). Then I see Michael rise up out of his chair, and started professing his love to me. At this quick moment, I forgot how to breathe -- the most anticipated moment in my life is finally happening and my mind is SPINNING! He then puts the ring on my finger and I am BLINDED by the glare. Of course I said YES and gave him the tightest hug and the sweetest kiss ever. I'm forever grateful for this man to my husband.
His Version
Proposing to the love of your life, something that every man has to do when they know that they found THE ONE. It never dawned on me how intense and stressful(in a good way lol) this time of my life was leading up to the proposal but I'm glad I was prepared. It all started in early 2018. I knew I wanted to propose to Sally but couldn't decide where or how. After much research I decided to pick Thailand. A country known for both its tourism scenic views, I thought what better place to propose to my girlfriend that will have a lasting impression. My plan was simple: book our stay at the Banyan Tree Hotel in the heart of Bangkok, make a reservation at its roof top bar right before sunset, set the stage with flowers and candles around, get on one knee and ask the most important question in my life. What could go wrong right? Well fast-forward to that day and the next thing I know, it's pouring rain. I must've clearly forgot that it was monsoon season at the time. Oddly enough though, our trip was for 6 days long and it only rained that day. Just my luck. Time for plan b, a plan I had to concoct literally hours before the big moment. After conversing with hotel staff, we agreed that I'll pop the question during dinner. As Sally, some close friends, and I approach the dinner table, I smoothly slide my ring box out of my pocket and hand it to the waiter to bring to me after the appetizer is served. To say that I was nervous would be a severe understatement. All the while, I'm thinking to myself this man can literally walk out of the restaurant with my ring and there's nothing I can do. I truly don't know what compelled me to trust a man I've known for all of five seconds with my engagement ring but I was already in too deep. Thirty seconds before the big moment, everything starts coming to fruition. The bouquet of roses I ordered approaches from the right side of the table, the photographer and waiter who has my ring approach from the left. The lights start getting very dim and at this moment I knew it was time. I grab the ring, stand up from my chair, look into Sally's beautiful eyes, and proceed to get on one knee. With all eyes on me I finally ask the question I've been eager to ask for over two years, "Sally, will you marry me?" She emphatically said "YES" and the rest was history.